Hey there, guys! Today I wanted to share our fall family photo sesh AND give y'all outfit ideas for your entire crew. Luckily we got our photos taken before the SNOW. Ya, you read that right. We woke up last week to a few inches of snow, covering all of the golden fields and yellow aspen leaves 🙁 It's my favorite time of year and to be honest, it made me a tit bit sad. BUT it's warming back up so Fall looks to be sticking around for a few more weeks. Don't get me wrong, I LOVE winter however living in a mountain town it can get longgggg.
I cherish crisp Fall days and that's why I wanted to have our family photos taken during this season. We used a pretty little "prop", our 1977 Ford Bronco! Luke and I have pictures with her during the first winter of living in Idaho – 4+ years ago AND pre kiddos. I'll share a few at the end of this post!
Our photographer is Amanda Cherie located in Boise. If you are in the Idaho area, she's A-must! Amanda is such a sweet soul and crazy talented. Capturing an on-the-move toddler… I don't know how she did it!! Scroll down for a look at our shoot.
For this sesh I had the fam wear all neutrals and a little navy, with Luke's dark denim and the boys corduroy pants. I like when you "blend" in with your environment. My outfit idea roundups take this into account with most being earth tones – shades of browns, greens and creams. You can mix and match any of my selects. See below for women's, men's & baby/toddler ideas.
Here is what we wore during this shoot:
Kasey – sweater dress & boots \ Ford – sweater (sold out – similar here), pants & sneakers \ West – jacket, pants, beanie & sneakers \ Luke: shirt & jeans (boots, hat & jacket are not linkable).
---
Women's – Sweater Dresses & Boots

---
Men's – Sweaters, Jackets, Hats & Boots

---
Baby/Toddler – Tops, Bottoms, Jackets, Hats & Shoes

---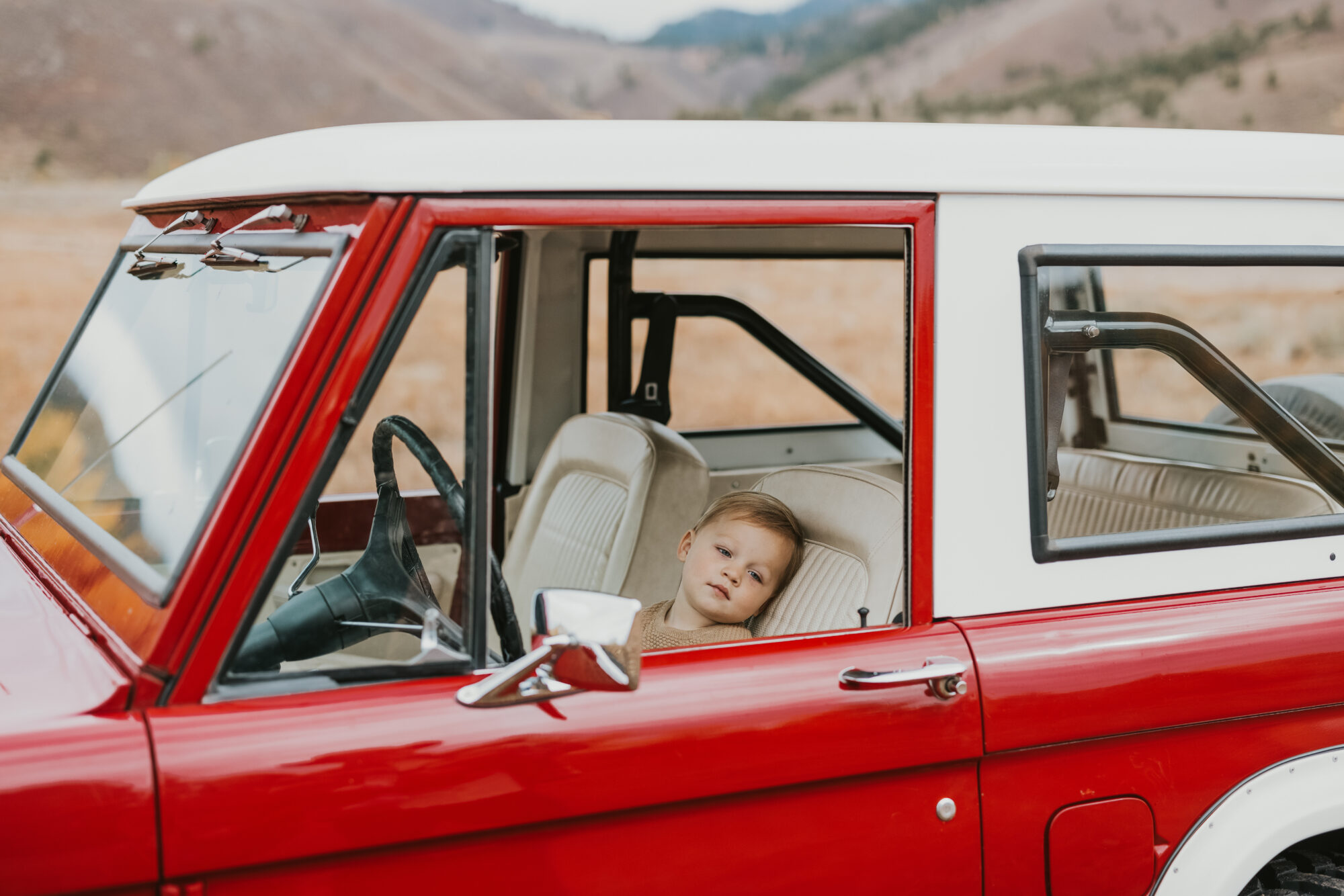 ---
4 Years Ago (pre-kiddos)