California Girl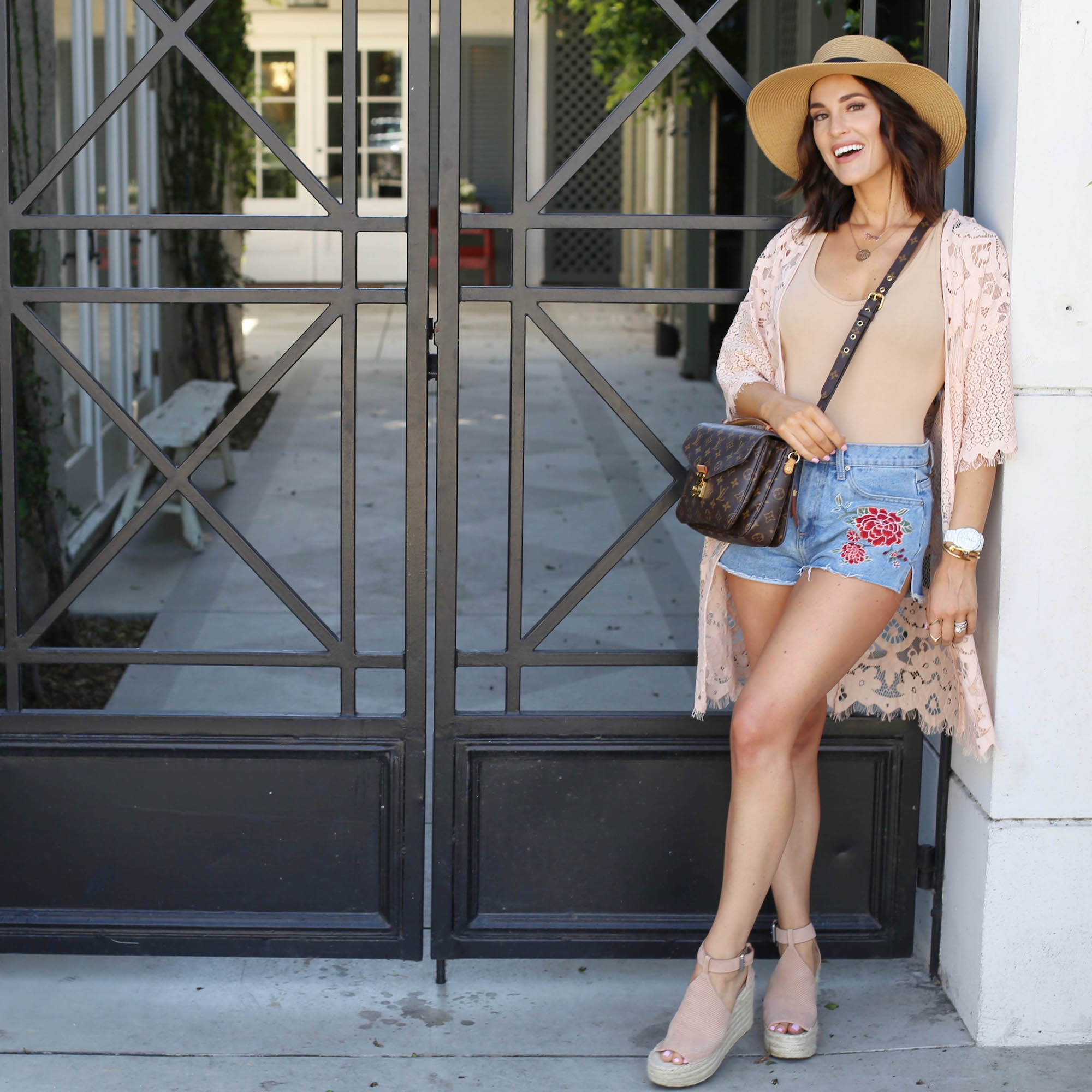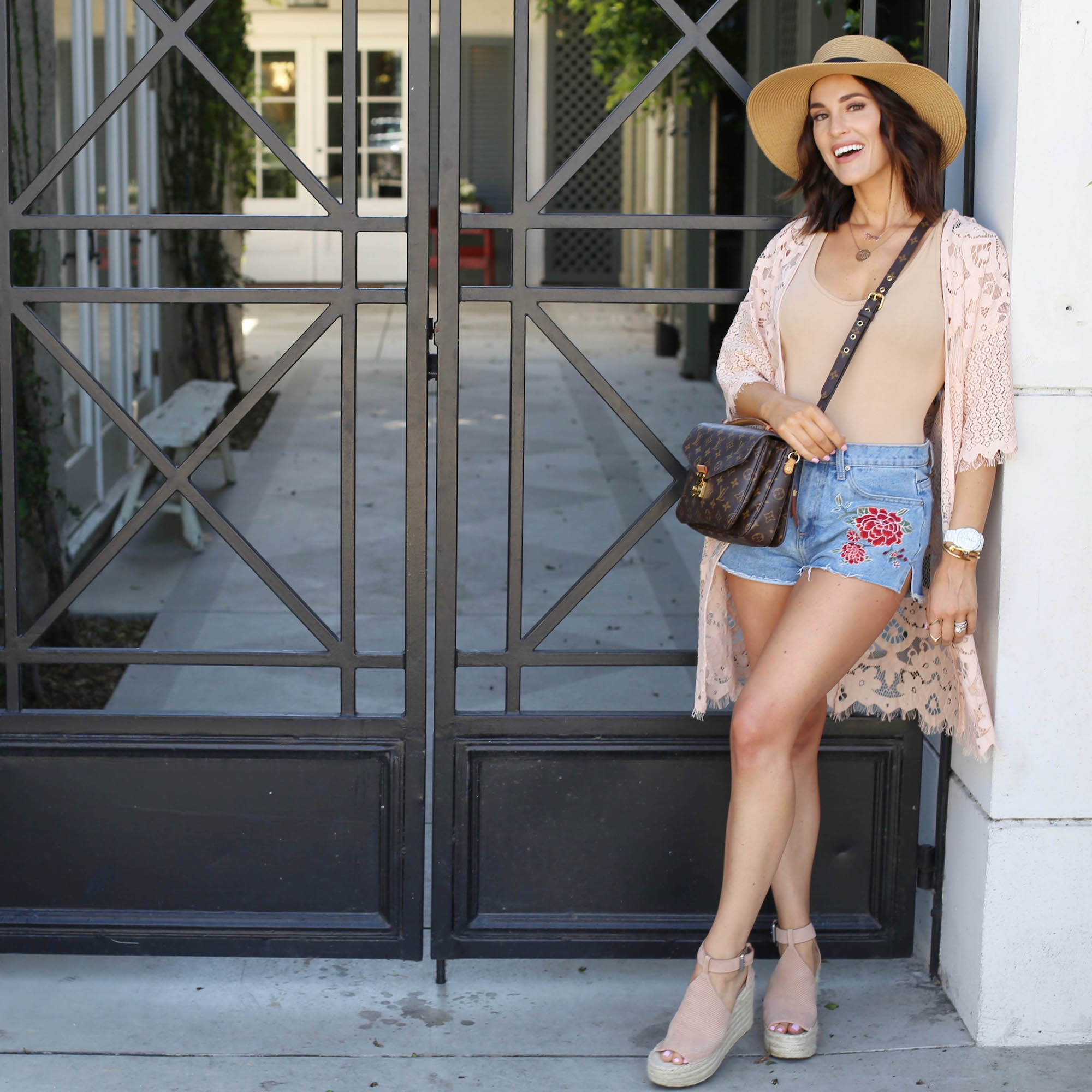 Shop The Outfit

You could say I'm a California girl… I mean I have lived here for 8+ years of my adult life 🙂  With that said, here in SO Cal, it's alllllll about that nice weather!  Needless to say, "spring" weather is pretty much like, every day. 🙂  My apologies to the rest of the country! hehe  Since it is NOW spring for everyone let's talk SHORTS!!  If you saw my embroidery post then you're well aware it is a HOT trend this season.  Brands are pretty much putting it on everything – hats, jackets, shoes, tees, denim and even handbags!  Have you seen the new Gucci collection??  Ya, embroidery is a BIG thing!  Get on board!  See below for some of my top embroidery picks.
I styled out my cut-offs with a nude bodysuit (must-have in your wardrobe), a lace cardigan, a straw hat, a classic LV crossbody and my go-to wedges of the season!  If you are into fashion or following bloggers, you've definitely come across them.  These babies are VERY popular and come in 4 colors.  They are $169, and in my opinion, worth it!  The wedges fit true to size AND are comfortable… yes and YAS!  The best part about wedges is that they elongate your legs and let's be honest, make you look skinnier.  Ok, I'm SO down with that… aren't you?? 🙂
Who's ready for the weekend??  Ya me too… ok, byeeeee!
Happy Friday!
KASEY TOP PICKS – EMBROIDERY: